Scott & Suzanne Sheffield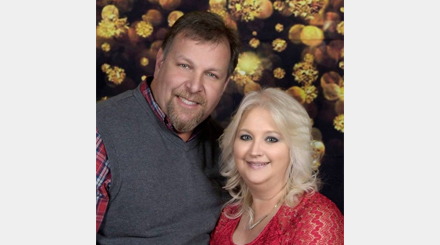 I (Scott) started collecting carnival glass about 5 years ago, the first piece I bought was a grape and cable hatpin holder and it was love at first purchase. Since then, I have purchased several hundred pieces. But, my favorite is funeral vases, Northwood & Fenton. Now I am looking for new an inventive ways to find glass, like knocking on doors and passing out flyers. I own a school photography company, so I travel to several counties in Kentucky, Tennessee and West Virginia taking pictures early mornings. I am usually finished before noon, which allows me plenty of time for glass hunting.
Suzanne really didn't start collecting until just recently, she has acquired several holly compotes and a few odd small pieces.