Gerald Thomas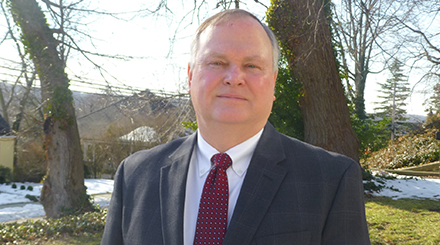 Gerald Thomas has been an avid collector of carnival glass since the early 1970's. At age thirteen, he purchased his first piece, a marigold Morning Glory Jack in the Pulpit vase from a Rose & Joe Presznick auction. A long time author of several articles on carnival glass collecting, Gerald is one of the first to write on the subject of internet influence on carnival collecting. Several of his collection show pieces are featured on carnival glass calendars.
His favorite pattern is Northwood's Acorn Burr followed by Dugan's Farmyard. On the top of his collecting wish list is an assortment of naturalistic patterns created by Dugan, Imperial, Millersburg and Northwood. The size of Gerald's collection holds steady in the 200 to 250 piece range. He notes that a bigger collection is not always better, as quality is of paramount importance. The composition of Gerald's collection is balanced, covering a wide assortment of glassware. As new pieces are added other pieces are divested from the collection.
Best piece of carnival glass collecting advice: Collect the artistic rarities, pleasing to the eye at a price point that is affordable to most collectors. Other collecting pursuits include folk art and antique furniture.
Gerald is employed by Rutgers University. Gerald and his wife Jackie have one son, Justin.