Carl & Eunice Booker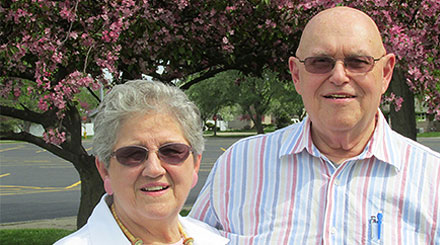 The powder was emptied into a bowl and the jar went home with us.
The first piece was purchased on April 20, 1969, and was a marigold plain cereal bowl. We still have it, but it's packed away. That was the beginning and it has just kept going ever since.
While we've slowed down a bit in these later years, our interests are still high and we love watching the auctions and what the prices are doing. We have sold a few pieces over the years, the biggest group being at a Texas convention when we sold our amethyst Pipe Humidor. It was one beautiful piece.